Berklee NYC has transformed Power Station studios, incorporating cutting-edge technology while preserving the facility's historic temples of sound in all of their original acoustic and aesthetic glory. We offer a one-year master's degree program with three distinct specializations, world-class musical programming, and music video capture, including 360-degree cinematic virtual reality with immersive audio.
Working with partners spanning the music, theater, television, film, and media industries; after-school programs; the Mayor's Office for Media and Entertainment; the New York City Department of Education; and fellow nonprofits, colleges, and universities, we seek to build a rich and vibrant community to nurture talent, elevate our community, and better our world. 
I invite you to learn more, get involved, and experience the magic of our students, faculty, staff, professional clients, and the broader community.
—Stephen Webber, executive director, Berklee NYC, and dean of strategic initiatives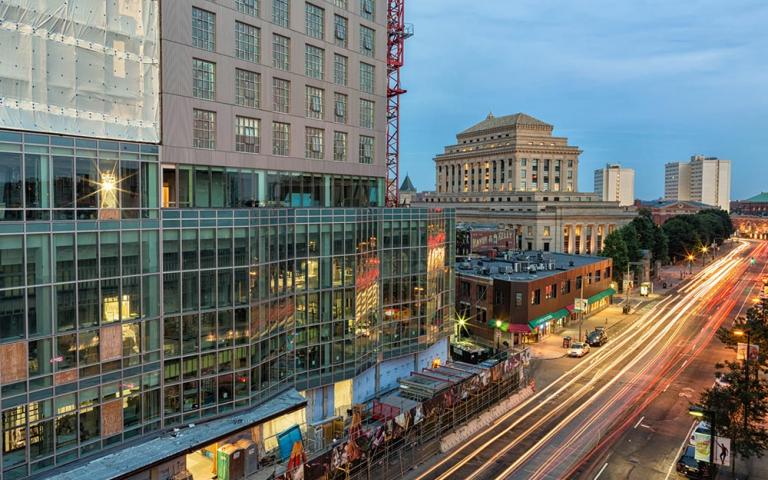 The Institution
Berklee College of Music
Berklee is the preeminent institute of contemporary music and the performing arts, offering undergraduate and graduate degree programs at its campuses in Boston, New York City, and Valencia, Spain, and through its award-winning distance learning program, Berklee Online.