Tuition, Aid, and Scholarships
The Master of Arts in Creative Media and Technology program is designed to be completed in one full academic year.
The fees below represent the direct costs charged for the graduate programs beginning in August 2023.
2023–2024 Academic Year
The academic year includes the fall, spring, and summer semesters.
| | |
| --- | --- |
| Program Tuition | $55,845 |
| Comprehensive Fee | $1,475* |
*The comprehensive fee is mandatory for all students in order to cover services and facilities that augment the students' academic experience.
The Program Tuition of $55,845 is billed in 3 equal payments:

Fall Payment 2023:  $18,615
Spring Payment 2024:  $18,615
Summer Payment 2024:  $18,615
NOTE: The Fall tuition payment is due on August 1.
Payments and Policies
Financial Holds
Students are required to pay tuition and fees by the payment due date for each semester. If students add additional courses during the add/drop period, they must pay the additional fee or fees at the time of enrollment. If payment is not received, Berklee will make every internal effort to collect these funds. Restrictions will be placed on any account with an outstanding balance, prohibiting access to grades, transcripts, degrees, diplomas, and participation in any future term at Berklee. These restrictions will remain until the account is paid in full.
Withdrawal Policy
All students who seek to withdraw from Berklee are required to settle all financial obligations with the college, to return all college property, and to complete a Withdrawal from the College form. Students withdrawing before the first day of the program (in September) will receive a 100 percent credit of their tuition charges. However, the nonrefundable tuition deposit and all fees will be forfeited.
Once a student is withdrawn from Berklee, there is no opportunity to be readmitted during the same academic year. A withdrawn student who wishes to return must complete the admissions process and be newly accepted.
Withdrawal Tuition Credit
Students withdrawing during the first four weeks of the program are eligible for a tuition credit according to the following schedule:
| Withdrawal | Tuition Charged |
| --- | --- |
| Before Classes Begin | 0% |
| Week 1 | 20% |
| Week 2 | 40% |
| Week 3 | 60% |
| Week 4 | 80% |
| Week 5+ | 100% |
These percentages are weekly guidelines; actual refunds are based on calendar days. 
For more information, contact admissionsnyc@berklee.edu.
Tuition Insurance
As a supplement to Berklee's refund policy, we also offer a tuition insurance program through Grad Guard, which provides 100 percent reimbursement of all insured tuition, room and board, and some fees. Coverage includes withdrawal due to illness, injury, mental health issues, and other reasons. Learn more about tuition insurance.
Deferral Policy
You cannot defer your acceptance to a future academic year. You are only accepted for the academic year to which you apply. If you want to attend the following year, you must reapply and resubmit all the required application materials.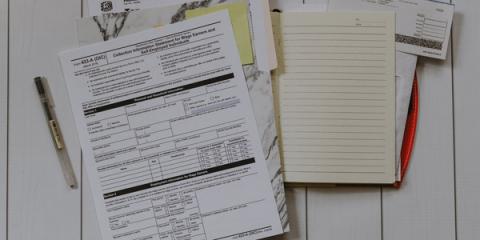 Financial Aid
Berklee NYC graduate students who are U.S. citizens or permanent residents are strongly encouraged to apply for federal financial aid. Get started early—find out how to apply for aid.
We can help you plan ahead and develop a sound financial strategy that you can implement, regardless of the outcome of your federal financial aid application.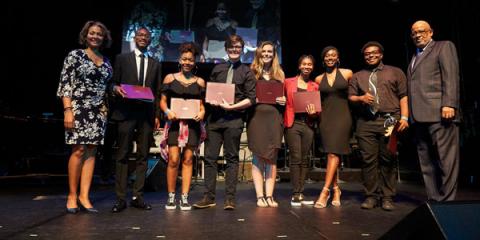 Scholarships
All applicants are automatically considered for Berklee-funded scholarships as part of the admissions process; no separate application is necessary.
The scholarship-awarding process is merit-based. The board of admissions will review all application materials to determine the scholarship amount for each applicant. 

It is acceptable, though not required, to include your interest in scholarships in your personal statement.
---
The Office of Student Financial Services is dedicated to helping you with issues related to aid and affordability. We're happy to provide financial counseling services to students and families.