Financial Aid for Berklee NYC
The Office of Student Financial Services is dedicated to helping you with issues related to aid and affordability. For direct support with financial aid, please contact onestop@berklee.edu. 
Federal Financial Aid
Berklee NYC graduate students who are U.S. citizens or permanent residents are strongly encouraged to apply for federal financial aid by submitting the Free Application for Federal Student Aid (FAFSA). The FAFSA is an online application used to determine your eligibility for federal student aid. At the graduate level, aid is primarily student loans.
All students should plan ahead and develop a sound financial strategy that they can implement regardless of the outcome of their federal financial aid application. Federal financial aid is designed to supplement your own contribution to your education, and the more sources of funding you have available, the more successful you will be in financing your degree program.
---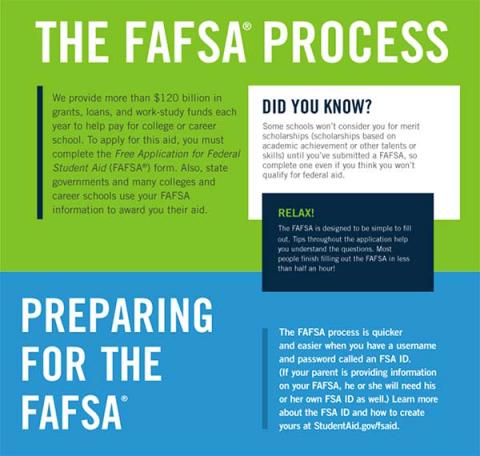 Use this infographic for an easy-to-follow view of FAFSA preparation and completion.
Questions?
Visit our Frequently Asked Questions page.