Berklee NYC Open House: Fall 2023 (In-person and Virtual)
This event has passed.
Power Station at BerkleeNYC
441 West 53rd Street
New York
NY
10019
United States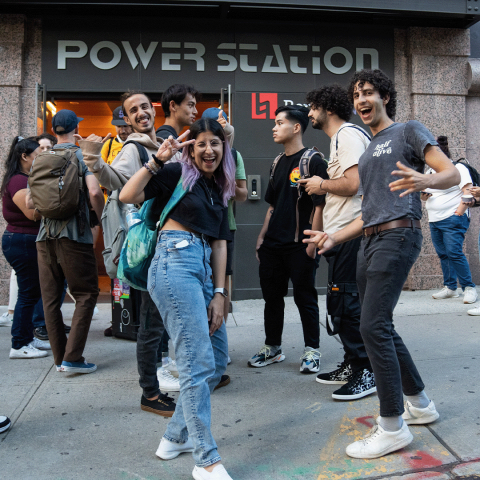 Join program directors, current students, faculty, and alumni for a special look at Berklee NYC's vibrant community and career-defining programs.

Learn about this one-year Master's in Creative Media and Technology with specializations in:

• Live Music Production and Design
• Writing and Design for Musical Theater
• Songwriting and Production

You can attend either in person on the Berklee NYC campus or online. At this event, you will:

• Learn about the cutting-edge facilities and curriculum
• Get a first-hand account of the learning, collaboration, and creativity that occurs at Berklee NYC
• Gain insight into the admissions process and the student experience
• Have a chance to ask the admissions team questions prior to completing and submitting your application
• Take a tour of our state-of-the-art facilities

We are pleased to offer In-person attendance for this Open House, held at Power Station at Berklee NYC: 441 W.53rd St. NYC. Please indicate your attendance as either "In-person" or "Virtual" in the form. For international time zones, we are offering a virtual-only event at 10:00 A.M. ET on the same day. Please see the other event to register!