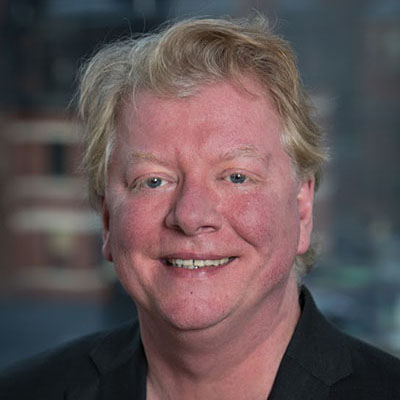 Damien Bracken
Position
Dean of Admissions
Biography
From Dublin, Ireland, Damien Bracken began his work at Berklee in the summer of 1986. He took a key leadership role in designing the college's unique audition and interview (A&I) process and continues to innovate with the introduction of online auditions and interviews.
Bracken received his bachelor of arts and master of arts degrees from Trinity College in Dublin, where he took a major in music and a minor in philosophy. At Trinity, he acted as music director for the renowned Players Theatre, was named Young 20th Century Composer of the Year in 1980, and led his own rock band, No Exit, as vocalist, pianist, and composer. Upon graduation from Trinity, he moved to New York City, where he worked as an arranger and producer. He has composed extensively for theater and film.
Bracken is also an associate of the London College of Music, the Royal Academy of Music, and the Royal Irish Academy of Music.