Berklee NYC Live Music Production and Design Info Session
This event has passed.
Event Dates
Thursday / September 29, 2022 / 12:00 pm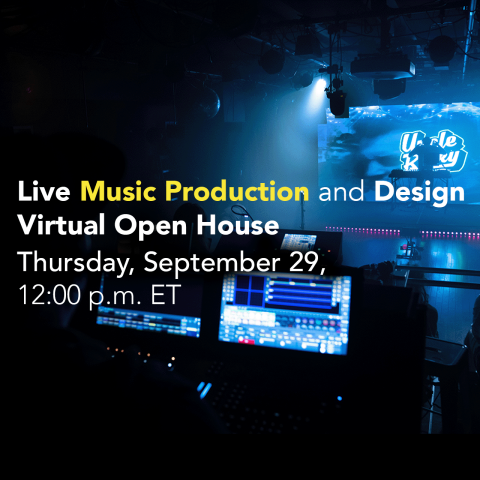 Designed to revolutionize your skill set and catapult your career to new heights, Berklee NYC's new masters' degrees are already changing lives! 
Connect virtually with Loudon Stearns, program director for live music production and design, and other members of the team.
At this event, you will
learn about the cutting-edge facilities and LMPD curriculum,

gain insight into the admissions process and the student experience, 

have a chance to ask the admissions team questions prior to completing and submitting your application.
Be sure to submit your application by November 1 in order to save 50% off your application fee and receive an admissions decision by January 31, 2023.