Berklee NYC at The Cutting Room
This event has passed.
Event Dates
Tuesday / March 8, 2022 / 8:00 pm
44 East 32nd Street
New York
NY
10017
United States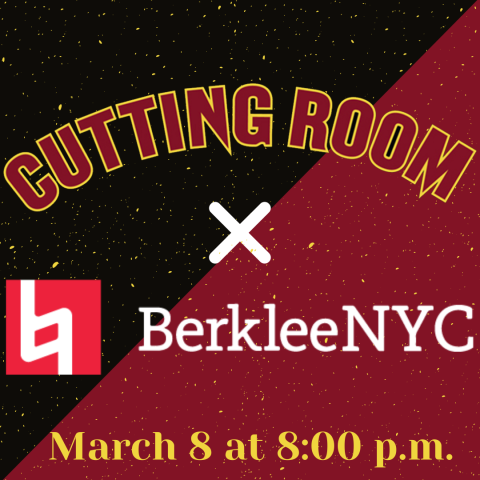 History is being made on March 8 at 8 p.m., with the first-ever Berklee NYC Night at The Cutting Room. The Cutting Room is a historic and iconic venue owned by Berklee alum Steve Walter. At its new location on East 32nd Street between Park and Madison, The Cutting Room builds on a decade of history that includes some of today's top performers: John Mayer, Lady Gaga, Sting, Sheryl Crow, and David Bowie are just some of the artists that have graced the stage at The Cutting Room.
Join us for a night of musical performances by current members of the Berklee NYC cohort. This prestigious group of students will be bringing new and innovative live music, making this an evening no one will forget!
This concert will include student performances from Mary Bragg, Shakthi, Solar Flare, Thesaurus Rex, Indian Accent, Lance Nelson, Sio, and VÂN SCOTT.
Proof of vaccination is required.