BerkleeNYC Announces Fall Educational Programming
September 20, 2019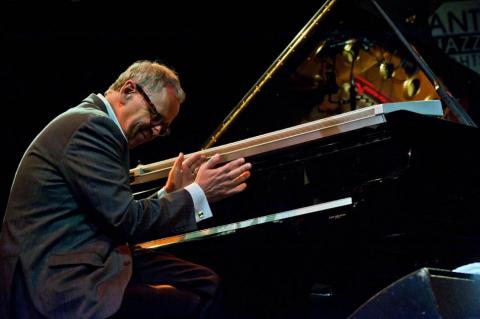 Berklee NYC, Berklee's new center in New York City, will offer a variety of educational programs this fall at the Safehouse while major renovations take place at the iconic Power Station.
"While Power Station at BerkleeNYC is temporarily undergoing renovations, the team is excited to continue BerkleeNYC's commitment to providing educational and inspirational content that informs and empowers artists and creative professionals, from area alumni to working musicians," said Arjun Roy M.M. '16, interim director of education for Power Station at BerkleeNYC. "The team will present a diverse selection of events that draw upon our knowledge and Berklee-related experience, as well as our unique position in New York City."
The Safehouse Educational Series will kick off with the free workshop Mixing for Musicians with Ian Kagey on Monday, September 23, at 6:00 p.m. A Grammy-nominated engineer and producer, Kagey will demystify the editing and mixing process with demonstrations using Pro Tools recording software. An RSVP for this event is required.
On Thursday, October 17, at 7:00 p.m., Kenny Werner will offer a masterclass, Effortless Mastery. Werner is the artistic director of the Effortless Mastery Institute at Berklee. He uses his own life story and experiences to explore the barriers to creativity and the overall mastery of music. Werner's book, Effortless Mastery: Liberating the Master Musician Within, is one of the most widely read books on music and improvisation, and has helped thousands of musicians around the world unlock their talent and potential. 
Chris Mara will host the free workshop Creative Uses of Mara Machines with DAWs: Analog Alchemy on Saturday, October 19, at 7:00 p.m. Mara, owner of Mara Machines and Welcome to 1979 studios, will demonstrate new and interesting ways to meld analog and digital workflows. Following the demonstration, there will be an hour dedicated to Q&A and printing mixes. An RSVP for this event is required.
Fall programming at the Safehouse comes to a close on Sunday, November 17, at 7:00 p.m. with the Broadway Mentor Series: Young Artist Masterclass. This free masterclass is open to any musical theater artists aged 13 to 19. Emerging artists will perform for a panel of the industry's most esteemed names, including Scott Edmiston, chair of theater for Boston Conservatory at Berklee; Badia Farha, singer and actress from School of Rock and Sister Act; Joe Iconis, Tony-nominated composer of Be More Chill; Amanda Flynn, singer, actress, and Broadway vocal coach for Be More Chill and The Lightning Thief; Nick Blaemire, singer, actor, and composer for Tick, Tick...Boom! and Godspell; and Eric William Morris, singer and actor from King Kong and Mamma Mia!. Guidelines for the masterclass are available on the event page. All submissions are due by Monday, October 7, at 7:00 p.m.
All events will take place at the Safehouse at BerkleeNYC, located at 500 West 52nd Street in New York City.
"We are excited to offer these rich educational opportunities to nurture the growth of inspired New York-based artists of all ages as we continue to work towards building an inclusive culture that can help empower artists to better our world," said Stephen Webber, executive director of BerkleeNYC.
Educational programs at BerkleeNYC present a variety of inspiring and informative sessions for everyone—from students to working professionals—across the spectrum of art, creativity, and expression. With the support of New York's Mayor's Office of Media and Entertainment (MOME) and the city's Economic Development Corporation (EDC), and the vision of Berklee trustee Pete Muller, Berklee is dedicated to preserving and building on the legacy of the Power Station by reinvigorating the studios and transforming it into the world's premier large-format recording and forward-thinking arts-educational destination. BerkleeNYC will launch an artist development grant program, and host free and tuition-based educational programs, performances, and resources for New York area musicians.