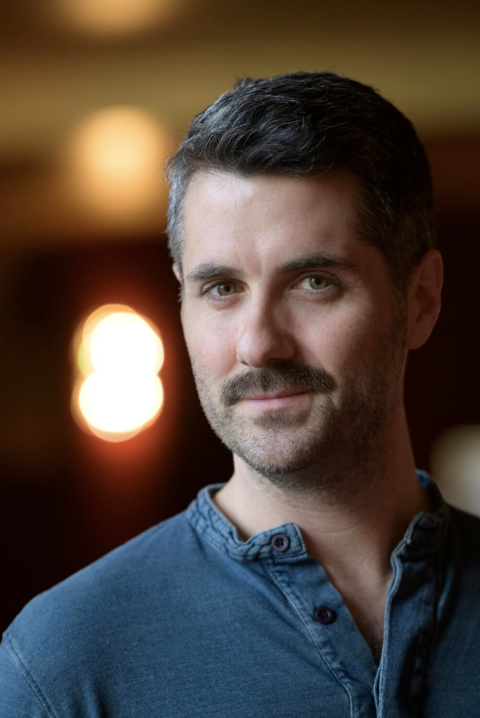 Dan Marshall
Position
Associate Professor
Dan Marshall is the coauthor, with Becca and Julian Blackmore, of Quiz Bowl, winner of Best New Musical at the 2014 New York Musicals Festival; Snow Way Out (The Micro-Musical Theatre Show); The Peculiar Tale of the Prince of Bohemia and the Society of Desperate Victorians (Goodspeed Opera House 14th Annual Festival of New Music); Swish, a new musical with Joel Derfner and Tim Acito currently in development with director Lonny Price; and the upcoming #NoFilter: The Picture of Tori Anne Gray. His plays include Murder of Crows (Boomerang Theatre Company, Brooklyn Generator); The Five Sorrowful Mysteries (LocalLabCo semifinalist); President Mom, coauthored with Becca Blackmore, which won the Ronald M. Ruble Prize for young audiences in 2015; and Gaea's Great Greek Gabfest, which recently received an honorable mention citation from the Aurand Harris Memorial Playwriting Award committee. Marshall is the senior manager for education and outreach at the Metropolitan Opera.
Awards
Goodspeed Festival of New Musicals (2019)
Best New Musical, New York Musical Theatre Festival (2014)
Virginia B. Toulmin Foundation Grant
Anna Sosenko Assist Trust Grant
Johnny Mercer Writers Colony
Education
M.F.A., New York University Tisch School of Arts
B.M., Baldwin Wallace University Conservatory of Music
In Their Own Words
"I hope my students walk away with an appreciation for the craft of libretto-writing as its own vital art form and the tools to write their own vibrant libretto with ease and joy."
"If you want to teach writers you have to be writing. I bring my entire creative process into the classroom."