Graduate assistantships allow graduate students to oversee Berklee NYC's technology and virtual reality (VR) labs, Black Box Theater, and Student Activities Center reception desk, as well as support the Academic Technology Office and assist the faculty and program directors.
Open to domestic students and to international students with a Social Security number, these positions pay $18 per hour and have time commitments ranging from eight to fifteen hours per week.
How to Apply
The application process begins four to six weeks before the beginning of the fall semester.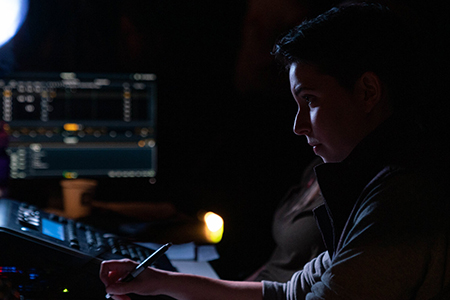 Qualifications
The successful candidate for the position possesses:
an excellent attitude;
punctuality;
technical knowledge and facility;
a growth mindset and willingness to learn;
strong communication and interpersonal skills; and
cultural competency and a commitment to the values of diversity and inclusion.
---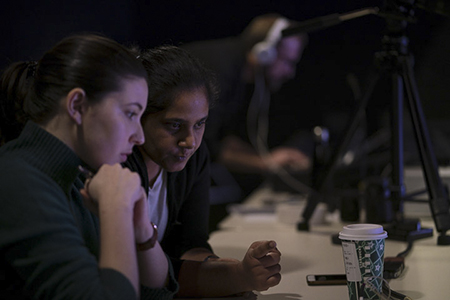 Responsibilities
Graduate assistant duties may include:
supporting students, faculty, and staff with technological considerations;
advising students on technological needs;
providing stellar customer service at the office desk, answering phone calls and performing other administrative tasks; and
working with program directors, faculty, staff, and other students and student employees on various projects and tasks throughout the year.